June 22 – July 31, 2020
3 Day and 5 Day Options
Open to all Youth 6 – 12 years old
All weeks will have a healthy balance of FUN and engaging program including: Climbing Tower – Hiking Trails – Greenhouse/Gardens – Gaga Ball – Group Games – Hammock Village
Each week will also have different PROGRAM FOCUS, to provide a wide range of interest areas for campers.
Campers bring a sack lunch – we provide a healthy snacks, Camp Shirt, program supplies, and FUN!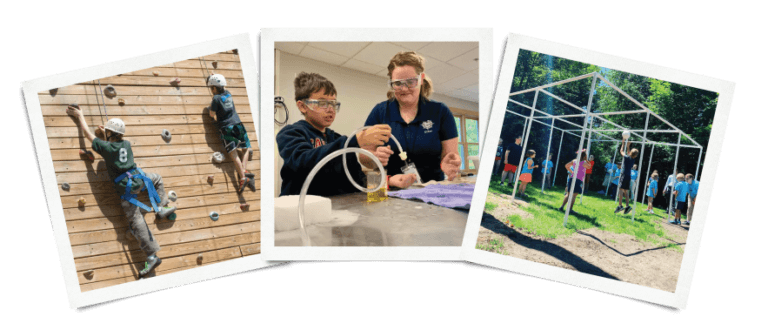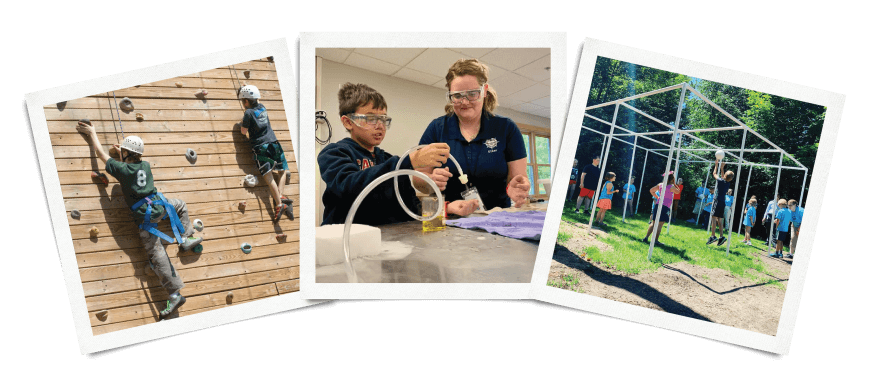 Camp Program Hours:  9:00 am – 4:00 pm
CAMP FEES
5 Day Camps – $ 225 Per Youth
Monday through Friday  
3 Day Camps – $ 150 Per Youth
Monday through Wednesday 
Week 2 – Short Week – $ 180 Per Youth  (Monday through Thursday)
Early Arrival / Late Pick Up Fees – Per Family, not per Camper:
Early Arrival Fee is $ 15 per session (3, 4 or 5 day) and begins at 8:30 am
Late Pick Up Fee is $10 per session (3, 4 or 5 day)  and ends at 4:45 pm
Early arrive + Late pickup Fee is $25 per session
 **Early Bird Special – Register by 3/31/20 for only $200 per youth **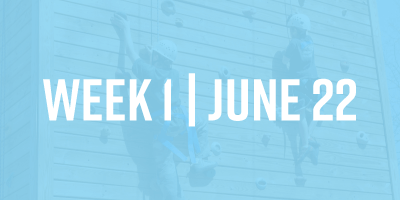 Exploration Week!
Climbing – STEM – Shooting Sports (Archery, BB's and Wrist Rockets) – Challenge Course – Group Games – Campfires and more!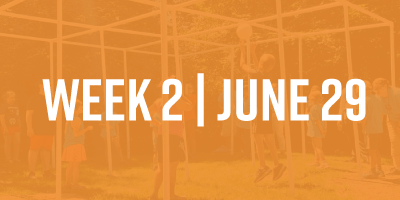 Ecology and Outdoor Sciences Week! 
What's in the water?  Stream study, ecosystems, reptiles & amphibians will keep us busy on this FOUR DAY ONLY week.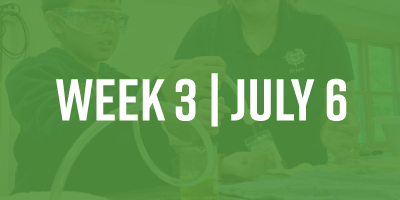 Mad Science Week! 
Campers will explore the properties of nature in the lab and outdoors!  We'll provide the lab coats AND the fun this week!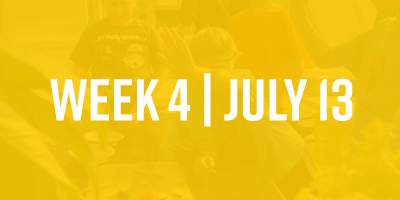 Wacky Water Week!
Campers will COOL OFF every day this week with daily water activities…swimsuits recommended, but clothes that can get wet are fine too!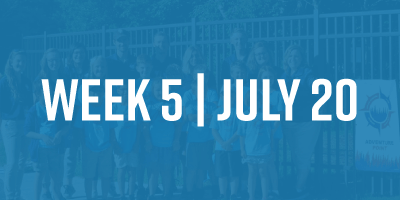 Makerspace / Creators Week!
Solar Photography and Pinhole Cameras, Early American Craft Fair, Weaving, Your creative campers will love this week!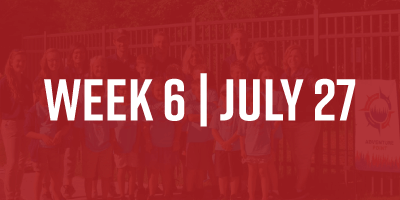 KIDS CAN CAMP Week!
Skits, songs, s'mores, fire-building, outdoor cooking,  daytime campouts, orienteering and lots more songs! Learn to camp week!
SUMMER JOB OPPORTUNITIES AT ADVENTURE POINT
STEM Program Instructor
Employment Dates:
Staff Training Week: June 15 – 19, 2020. On site training at Adventure Point, will include First Aid/CPR/AED Certification, and as applicable, Climbing, Zipline, Shooting Sports and other Outdoor Programs.
Camp Counselor
Employment Dates: 
Monday – Friday, June 15, 2020 through August 5, 2020.
No work July 3rd
Camp CIT 

(Counselor In Training)
Employment Dates:
Monday – Friday, June 15, 2020 through August 5, 2020. No work July 3rd (CIT's may work single weeks, not required to commit for summer)
To Apply: Complete the online application here, (choose Adventure Point in the first drop down), and you will be contacted by the Adventure Point Staff:
Michigan Crossroads Council is an Equal Opportunity Employer. Adventure Point is wholly owned and operated by Michigan Crossroads Council, Boy Scouts of America.