The Adventure Point Summer Series is a brand new 5-week program for our young thinkers, makers, and movers! This virtual program focuses on minimum screen time while we provide you with all the tools and supplies to participate in the week's interactive hands-on program.
With registration you will receive:
Access to program videos created by our own Adventure Point staff
A weekly live wrap-up and project show-off meeting
Guest appearances from program partners across the state
A Project Box containing:
Supplies for a week of hands-on fun
A Family Pass to any Adventure Point Open Program Day this fall!
Program Weeks will include the following and more!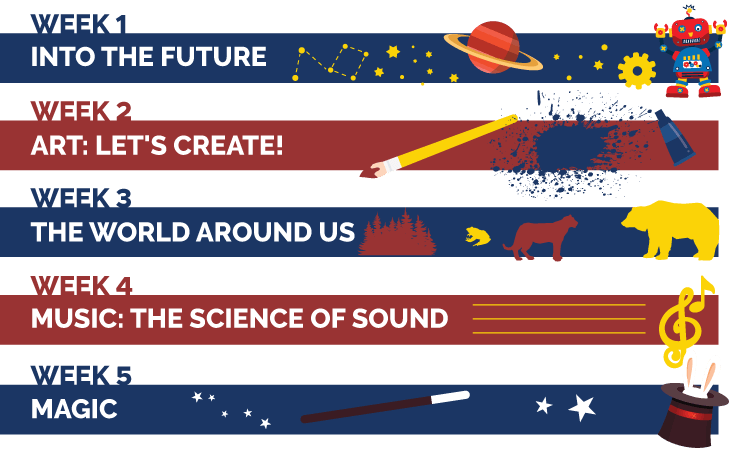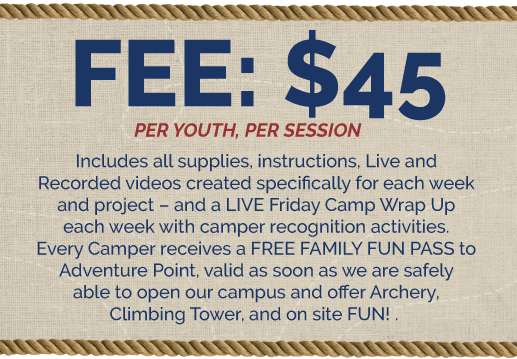 With engaging live and prerecorded videos weekly, we are aiming to minimize screen time and maximize maker time!
Project Boxes will be made available to registrants the week prior to their session(s).
*Our program is Kid Friendly, though participants under 6 will require extra assistance from a guardian
WEEK 1
July 6th – 10th
WEEK 3
July 20th – 24th
WEEK 5
August 3rd – 7th
WEEK 2
July 13th – 17th
WEEK 4
July 27th – 30th
50 Participant limit per session
Upon registration, you will receive a welcome video, information about receiving your Program Box, links to our private YouTube channel, and a link to our live wrap-up and show-off meeting.
Check back for more information when registration opens on JUNE 1st!